Partners Joel Manning and Wayne Silverman established Manning Silverman & Company in 1987. As professional colleagues well before venturing into a business partnership, these two associates and friends were able to create one of the top accounting agencies in Lake County. As Manning Silverman grew, the firm expanded to include additional partners, tax and accounting professionals and coordinators.
As a full service accounting firm, we are able to provide a wide range of services to individuals, closely held corporations and non-profit entities, which we find to be very rewarding.
Manning Silverman also prides itself in its diverse staff who is able to give our clients exceptional service in multiple languages: Mongolian, Polish, Romanian, Russian, Spanish, Tamil, and Ukrainian.
Manning Silverman is committed to providing quality service and is set apart by our depth of caring and dedication to our clients; financial needs and helping them prosper.
---
W.E. C.A.R.E.
WORKING TOGETHER:
A collaboration between our clients and their accounting staff to achieve the best results possible for the client.
EFFORT:
As our client, you will receive 100% of our staff's support and effort, regardless of the size of the job.
CARE:
At Manning Silverman, we thrive on seeing our clients and their businesses prosper; this is reflected in the individualized care that each of our clients receive.
ACCOUNTABILITY:
We stand behind all of our work and guarantee our clients happiness, while continually striving to achieve positive client feedback.
RESPECT:
A major emphasis is placed on the value and respect of our client's time and energy.
EXECUTION:
Time is of the essence! Manning Silverman prides itself on the timely deliverance of our clients' needs.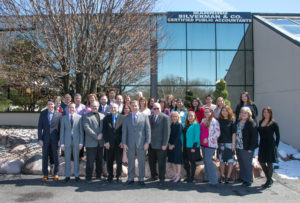 Employees listed above are not affiliated with Cetera Financial Specialists unless noted.